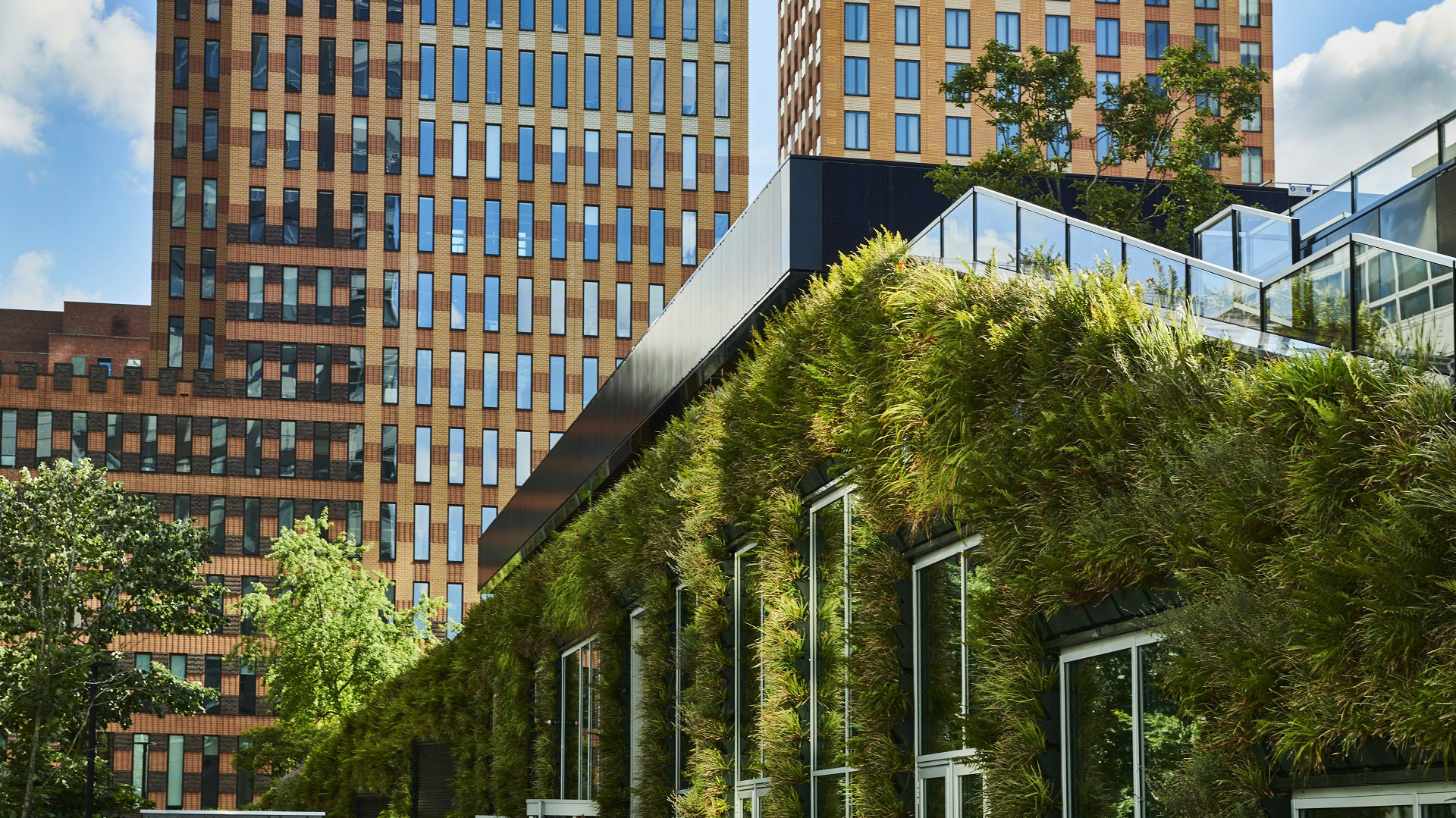 VKZ Sustainability
In the pursuit of a fully energy-neutral and circular built environment by 2050, the existing traditional practices are no longer sufficient. New and innovative answers are needed. Only excelling in conventional ways of practice is insufficient to have a timely response to the major new societal challenges. We have to find solutions together.
VKZ is the linking pin in this collaboration. We have knowledge of the market (the players and their qualities), the prospects and ambitions of governments, incentives from governments and the technical possibilities that facilitate sustainability.
VKZ is experienced when it comes to the latest requirements (BENG and ENG construction), the most modern technical installations (ATES, closed or open systems, heat pumps and infra red heating) and the use and registration of sustainable materials (recycled wood, a 'materialenpaspoort').
We assist, among others, educational institutions, municipalities, housing associations, developers and investors in formulating, developing and realising their sustainability ambitions. We translate sustainability ambitions into concrete feasible business cases, implementation plans and a sustainable multi-year maintenance plan (SMYMP).
That also characterises VKZ: the unique combination of management skills with technical and financial knowledge. Where the funding of sustainability is still seen as a stumbling block, VKZ makes visible what is possible.
Clients
VKZ sustainability clients include the Woonstad Rotterdam, Viaa Hogeschool Zwolle, Woonbron, Jan Jongerius NV and Pivot Park Oss.
Do you want to know how we can use our expertise for your organisation? Please contact Wiebe Daalderop.